Audio Technica ATM410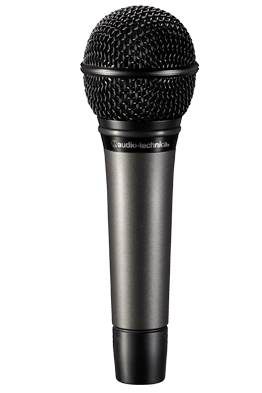 Front End Audio – $75.05
*Price reflects 5% discount. Use MICSITE coupon code at checkout.
The Mic Site – BEST DEAL**
1 NEW
2 MINT
3 GOOD
4 USED
X
No listings in this category
Type:
Dynamic
Freq:
90 – 16kHz
Polar Pattern:
Cardioid
Sensitivity:
Impedance:
300 ohms
Noise Level:
Max SPL:
Power:
None
Connector:
Cardioid-Pin
No auditions for this item
The Audio-Technica ATM410 is a cardioid dynamic microphone designed for vocal performance application. The rugged design of the ATM410 long term performance under the most adverse conditions. The ATM410 features a cardioid polar pattern for optimum rejection of off-axis noise and feedback. The wide frequency response is tailored for smooth, natural vocal reproduction. The ATM410 is a workhorse solution for stage performances.