Beyerdynamic TG-V96C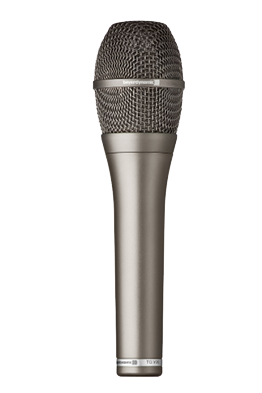 Front End Audio – $541.49
*Price reflects 5% discount. Use MICSITE coupon code at checkout.
The Mic Site – BEST DEAL**
1 NEW
2 MINT
3 GOOD
4 USED
X
No listings in this category
Type:
Large Diaphragm Condenser
Freq:
Polar Pattern:
Sensitivity:
Impedance:
Noise Level:
Max SPL:
Power:
Connector:
-Pin
No auditions for this item
The Beyerdynamic TG-V96C Cardioid Condenser Microphone is a professional handheld microphone and an ideal choice for vocal performances, speech and instrument reproduction during live sound reinforcement applications.