CAD E100S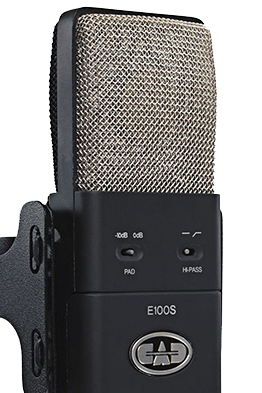 Front End Audio – $474.05
*Price reflects 5% discount. Use MICSITE coupon code at checkout.
The Mic Site – BEST DEAL**
1 NEW
2 MINT
3 GOOD
4 USED
X
No listings in this category
Type:
Large Diaphragm Condenser
Freq:
Polar Pattern:
Sensitivity:
Impedance:
Noise Level:
Max SPL:
Power:
Connector:
-Pin
No auditions for this item
The CAD E100S large diaphragm supercardioid condenser has the lowest noise floor in its class and the smooth, vintage tone and robust low end CAD is known for.