Neumann TLM 102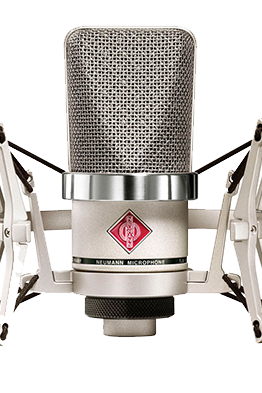 Front End Audio – $664.95
*Price reflects 5% discount. Use MICSITE coupon code at checkout.
The Mic Site – BEST DEAL**
1 NEW
2 MINT
3 GOOD
4 USED
X
No listings in this category
Type:
Large Diaphragm Condenser
Freq:
20Hz – 20kHz
Polar Pattern:
Cardioid
Sensitivity:
1 kHz into 1 kohm 11 mV/Pa
Impedance:
50 ohms
Noise Level:
12 dB-A
Max SPL:
144 dB
Power:
+48V DC Phantom Power
Connector:
Cardioid-Pin
The TLM 102 is impressive in terms of sound: In the interior is a newly developed large-diaphragm capsule (cardioid) with a maximum sound pressure level of 144 dB, which permits the recording of percussion, drums, amps and other very loud sound sources, for example. Instruments that are not especially loud also benefit from the very fast transient response of the TLM 102. However its most important applications are in the realm of vocals and speech; a slight boost above 6 kHz provides for excellent presence of the voice in the overall mix. Up to 6 kHz the frequency response is extremely linear, ensuring minimal coloration and a clearly defined bass range.