Pearl Microphones ELM-C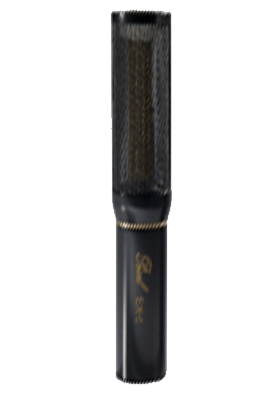 Front End Audio – $1418.35
*Price reflects 5% discount. Use MICSITE coupon code at checkout.
The Mic Site – BEST DEAL**
1 NEW
2 MINT
3 GOOD
4 USED
X
No listings in this category
Type:
Large Diaphragm Condenser
Freq:
20Hz – 25kHz
Polar Pattern:
Cardioid
Sensitivity:
22mV/Pa
Impedance:
100 OHMS
Noise Level:
10 dBA
Max SPL:
126 dB
Power:
+48V DC Phantom Power
Connector:
Cardioid-Pin
No auditions for this item
Pearl has made rectangular capsules for many years now, but never before with such an extreme (7:1) length/width ratio. The new linear capsule has more than twice the surface area of large-diameter round capsules, giving excellent signal/noise ratio, but avoids their high levels of in-band resonance (the resonance due to end-to-end vibration modes is very weak). In addition, at high frequencies the small width dimension makes for very good uniformity of directional pattern in the lateral sense, while usefully attenuating reflections from floor and ceilings – high frequency signals from above and below the `line of sight` are almost never of any use!