Placid Audio Copperphone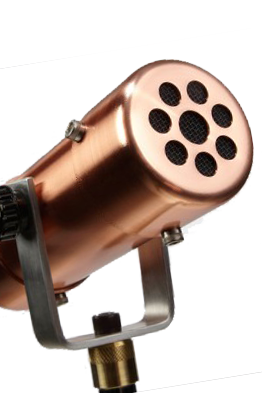 Front End Audio – $246.05
*Price reflects 5% discount. Use MICSITE coupon code at checkout.
The Mic Site – BEST DEAL**
1 NEW
2 MINT
3 GOOD
4 USED
X
No listings in this category
Type:
Dynamic
Freq:
200Hz – 3kHz
Polar Pattern:
Cardioid
Sensitivity:
NA
Impedance:
150ohms
Noise Level:
NA
Max SPL:
NA
Power:
None
Connector:
Cardioid-Pin
No auditions for this item
The Copperphone, unlike full range high fidelity microphones, operates within a limited bandwidth of frequencies which lends a nostalgic quality to the signal. Some might compare the sound to an AM radio or a telephone. The sound is achieved through a combination of the microphon's element and a mechanical filtering device.