Rode NTR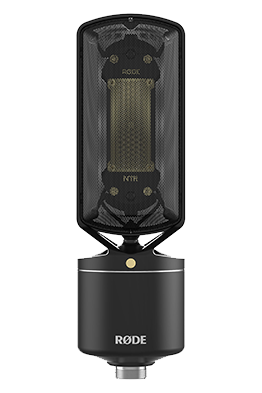 Front End Audio – $759.05
*Price reflects 5% discount. Use MICSITE coupon code at checkout.
The Mic Site – BEST DEAL**
1 NEW
2 MINT
3 GOOD
4 USED
X
No listings in this category
Type:
Ribbon
Freq:
20?Hz to 20?kHz
Polar Pattern:
Figure 8
Sensitivity:
-30.5?dB
Impedance:
200 ohms
Noise Level:
15 dB A
Max SPL:
130?dB SPL
Power:
+48V DC Phantom Power
Connector:
Figure 8-Pin
No auditions for this item
Designed by Rode to be at home in world-class recording facilities as well as project and home studios, the NTR Active Ribbon Microphone is based around its sensitive 1.8-micron-thick ribbon element, which is capable of providing a wide 20 Hz to 20 kHz frequency response, uncommon for a typical ribbon mic. Thanks to its broad response, its applications go beyond that of a typical ribbon mic, allowing it to be more accommodating for a broader range of vocal types, as well as strings, brass, electric and acoustic guitars, drum overheads or room mics, and more.