sE Electronics Z5600A II"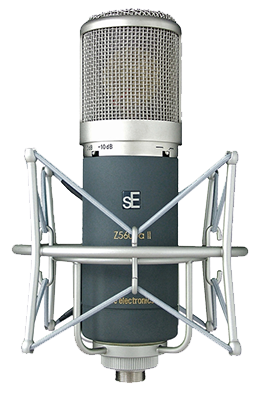 BH Photo Video – $999.00
The Mic Site – BEST PRICE**
1 NEW
2 MINT
3 GOOD
4 USED
X
No listings in this category
Type:
Large Diaphragm Condenser
Freq:
Polar Pattern:
Sensitivity:
Impedance:
Noise Level:
Max SPL:
Power:
Connector:
-Pin
No auditions for this item
The sE Electronics Z5600a II is one of the most versatile mics on today???s market. With 9 graded steps through omni, cardioid and figure of eight patterns, 10dB pad and bass cut, the Z5600a II finds uses in a huge number of applications, from mic-ing a live drum kit, to overhead on a choir. Above all though, this excellent mic has won its praise on delivering superb vocal recordings, with natural warmth and incredible detail.