Sennheiser MKH 50 P48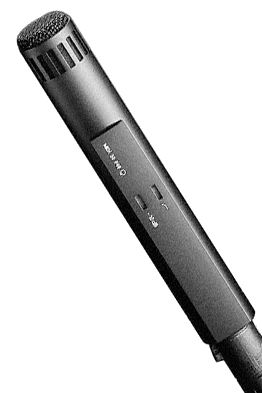 BH Photo Video – $1199.95
The Mic Site – BEST PRICE**
1 NEW
2 MINT
3 GOOD
4 USED
X
No listings in this category
Type:
Small Diaphragm Condenser
Freq:
40?Hz to 20?kHz
Polar Pattern:
Supercardioid
Sensitivity:
2 mV/Pa
Impedance:
150 ohms
Noise Level:
12 dB?A-Weighted
Max SPL:
134?dB SPL
Power:
+48V DC Phantom Power
Connector:
Supercardioid-Pin
No auditions for this item
The MKH 50 P48 Microphone from Sennheiser is a high quality, professional condenser microphone specifically designed for spot capturing in recording and sound reinforcement applications. The MKH 50 offers exceptional attenuation at the lateral sections of the capsule, for a focused pick up without off-axis noise. Its wide frequency response and high sensitivity result in pristine audio fidelity, no matter the source. It also has a low-frequency roll-off switch to minimize rumble/noise, and a pre-attenuation switch in case you'll mount the microphone near to high transients. The MKH 50 use +48V Phantom Power, and is more than suitable for capturing vocals or instruments in recording or sound reinforcement.