Sennheiser MKH 8020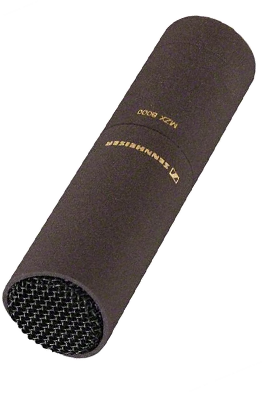 BH Photo Video – $1199.95
The Mic Site – BEST PRICE**
1 NEW
2 MINT
3 GOOD
4 USED
X
No listings in this category
Type:
Small Diaphragm Condenser
Freq:
10?Hz to 60?kHz
Polar Pattern:
Omni
Sensitivity:
NA
Impedance:
25 ohms
Noise Level:
10 dB?A-Weighted
Max SPL:
138?dB SPL
Power:
+48V DC Phantom Power
Connector:
Omni-Pin
No auditions for this item
The MKH 8020 Omnidirectional Microphone from Sennheiser is a professional low-profile condenser microphone intended for crucial ambiance or close-microphone recording. The modular design consists of the MKHC-8020 omnidirectional capsule and the MZX-8000 XLR module output stage. The capsule features a symmetrical transducer with two back-plates resulting in extremely low distortion. The wide frequency response provides exceptional detail and transparency. With its pristine audio quality and compact design the MKH-8020 is ideal for orchestral recordings, instrument capturing, stereo recordings, etc.