Sennheiser MKH 8050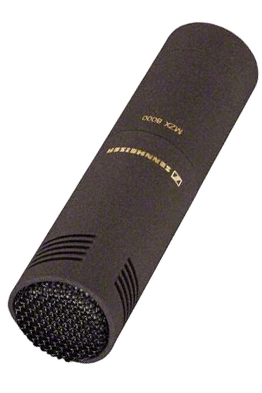 Front End Audio – $1139.95
*Price reflects 5% discount. Use MICSITE coupon code at checkout.
The Mic Site – BEST DEAL**
1 NEW
2 MINT
3 GOOD
4 USED
X
No listings in this category
Type:
Small Diaphragm Condenser
Freq:
30 – 50000 Hz
Polar Pattern:
Supercardioid
Sensitivity:
NA
Impedance:
25 ohms
Noise Level:
13 dB?A-Weighted
Max SPL:
142 dB SPL
Power:
+48V DC Phantom Power
Connector:
Supercardioid-Pin
No auditions for this item
The MKH 8050 Compact Supercardioid Condenser Microphone from Sennheiser is a professional low-profile condenser microphone for capturing vocals and instruments in recording and sound-reinforcement applications. The modular design consists of the MKHC 8050 supercardioid capsule and the MZX 8000 XLR module output stage. The supercardioid capsule is most effective in minimizing feedback and off-axis audio. The symmetrical transducer with two back-plates yields extremely low distortion. The wide frequency response provides exceptional detail and transparency. With its pristine audio quality and compact design the MKH 8050 is ideal for soloist capturing.