Shure Beta 52A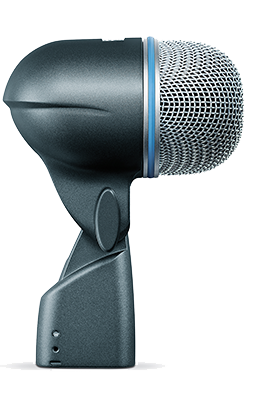 Front End Audio – $179.55
*Price reflects 5% discount. Use MICSITE coupon code at checkout.
The Mic Site – BEST DEAL**
1 NEW
2 MINT
3 GOOD
4 USED
X
No listings in this category
Type:
Dynamic
Freq:
20Hz – 10kHz
Polar Pattern:
Supercardioid
Sensitivity:
?64 dBV/Pa* (0.6 mV)
Impedance:
150 _ (45 _ actual)
Noise Level:
NA
Max SPL:
174 dB at 1000 Hz
Power:
None
Connector:
Supercardioid-Pin
The Shure Beta 52A is a high output dynamic microphone with a tailored frequency response designed specifically for kick drums and other bass instruments. It provides superb attack and "punch," and delivers studio quality sound even at extremely high sound pressure levels. The Beta 52A features a modified supercardioid pattern throughout its frequency range to insure high gain before feedback and excellent rejection of unwanted sound. A built-in dynamic locking stand adapter with an integral XLR connector simplifies installation, particularly if the microphone is to be placed inside a kick drum.