Shure SM63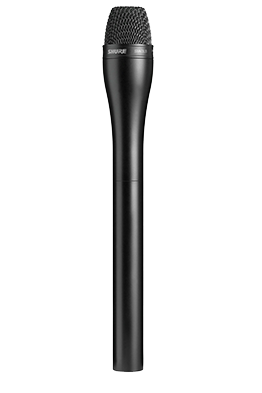 Front End Audio – $117.56
*Price reflects 5% discount. Use MICSITE coupon code at checkout.
The Mic Site – BEST DEAL**
1 NEW
2 MINT
3 GOOD
4 USED
X
No listings in this category
Type:
Dynamic
Freq:
80 to 20,000Hz
Polar Pattern:
Omni
Sensitivity:
NA
Impedance:
150 ohms
Noise Level:
NA
Max SPL:
NA
Power:
None
Connector:
Omni-Pin
No auditions for this item
The high output Shure SM63 dynamic omnidirectional microphone is designed for professional applications where performance and appearance are critical. The SM63 is designed for handheld use on stage and in broadcast, recording, and television studios. It features a smooth, wide frequency response that is tailored for optimum speech intelligibility, and has a patented mechanical isolation system for low handling noise. The SM63 dynamic mic includes a controlled low-frequency rolloff for reduced pick-up of stand and wind noise. A built-in humbucking coil makes the Shure microphone virtually immune to strong hum fields, such as those produced by studio lighting.