SOLOMON MiCS LoFReQ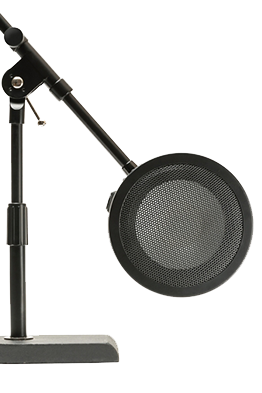 Front End Audio – $189.05
*Price reflects 5% discount. Use MICSITE coupon code at checkout.
The Mic Site – BEST DEAL**
1 NEW
2 MINT
3 GOOD
4 USED
X
No listings in this category
Type:
Dynamic
Freq:
25 Hz to 3 kHz
Polar Pattern:
Figure 8
Sensitivity:
Impedance:
150 ohms
Noise Level:
Max SPL:
Power:
None
Connector:
Figure 8-Pin
No auditions for this item
Designed for picking up the most chest-rumbling frequencies of a kick drum (or other instruments packing a low punch), the black LoFReQ by SOLOMON MiCS is a dynamic low-frequency capture mic?or "sub-mic," as it's more commonly known?that's capable of capturing 25 Hz to 3 kHz at half the size of comparable units. It attaches to any standard 5/8″ mic thread, and, with its Tolex wrapping and protective aluminum grilles, the LoFReQ is aesthetically pleasing to boot.