Sontronics DM-1B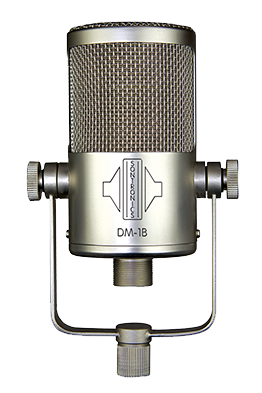 Front End Audio – $379.05
*Price reflects 5% discount. Use MICSITE coupon code at checkout.
The Mic Site – BEST DEAL**
1 NEW
2 MINT
3 GOOD
4 USED
X
No listings in this category
Type:
Large Diaphragm Condenser
Freq:
20Hz – 20kHz
Polar Pattern:
Cardioid
Sensitivity:
-45dB ?2dB
Impedance:
<200 Ohms
Noise Level:
14dB
Max SPL:
155dB
Power:
None
Connector:
Cardioid-Pin
No auditions for this item
The Sontronics DM-1B is a large-diaphragm, end-fire condenser microphone that has been designed specifically to capture and reproduce the various characteristics of a kick drum: the beater click, the heavy thump, the boomy decay and so on.