Tascam TM-280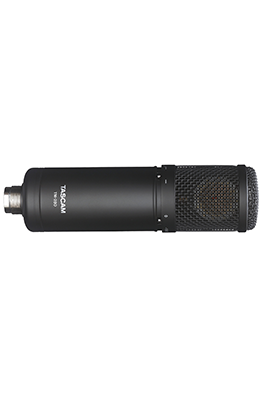 BH Photo Video – $249.99
The Mic Site – BEST PRICE**
1 NEW
2 MINT
3 GOOD
4 USED
X
No listings in this category
Type:
Large Diaphragm Condenser
Freq:
20 Hz to 20 kHz
Polar Pattern:
Cardioid
Sensitivity:
35 dB at 1 kHz
Impedance:
1K Ohms
Noise Level:
Max SPL:
135 dB
Power:
+48V DC Phantom Power
Connector:
Cardioid-Pin
No auditions for this item
The TM-280 Studio Microphone with Flight Case, Shockmount, and Pop Filter from Tascam is a condenser microphone with a cardioid polar pattern, a 34mm pure-gold-sputtered diaphragm, and is powered by 48V phantom power. It can be utilized to capture every nuance of your acoustic audio sessions in the studio, and it's robust enough to handle the most powerful rock-and-roll performance. It is equipped with a switchable high-pass filter and a 10 dB pad to help tailor your sound. Built with a 3-pin XLR male connector, the microphone comes with a foam-lined flight case, suspension shockmount, pop filter, and a 5/8″ to 3/8″ conversion adapter.